Welcome to Frideres Chiropractic Clinic located in Nevada IA. Chiropractic is one of the most amazing healthcare professions, but very few people understand what it's all about. We are here to help you gain a basic understanding of how our Nevada IA chiropractors can help you and your family.
---
Welcome to Frideres Chiropractic Clinic
Mark Frideres is the longest serving chiropractor in the Nevada and eastern story county area. He is a graduate of the esteemed Palmer College of Chiropractic. He practices a wide variety of techniques that are specifically tailored toward your needs and comfort including Palmer Package, Diversified, Gonstead, Thompson Drop, and Activator amongst others. Dr. Frideres also uses extremety protocols, orthotics, bracing, and a physiotherapy to achieve all your health goals.
Our goal is to provide the highest calibur of results oriented care in a caring and comfortable setting. Dr. Frideres is active in many civic organizations in the Nevada and Story County, volunteering his time for United Way of Story County, Boy Scouts of America, and St. Patrick's Catholic Church. He is an Eagle Scout and avid outdoorsman; and a member of the Issac Walton League, Ducks Unlimited, and Pheasants Unlimited.
---
How Can Chiropractic Care Help You?
Many people dismiss chiropractic as being something only for back pain, but chiropractic treatment can be used to treat a wide variety of physical issues, such as migraines and headaches, chronic pain, carpal tunnel, pain due to injury or muscle strain, and much more.
At Frideres Chiropractic Clinic our chiropractic team is ready to meet with you to discuss your needs. We will help to design a program that is right for you. We look forward to meeting you.
HOW TO FIND A CHIROPRACTOR IN Nevada
This guide will help you find the best chiropractic clinic in Nevada for you. When most people in Nevada decide they need a chiropractor, they end up doing a search and just picking someone at the top.
Being at the top of Google for the chiropractic search does not necessarily mean they are the best chiropractor for you. Follow the steps below to make sure you are picking the right chiropractor for you.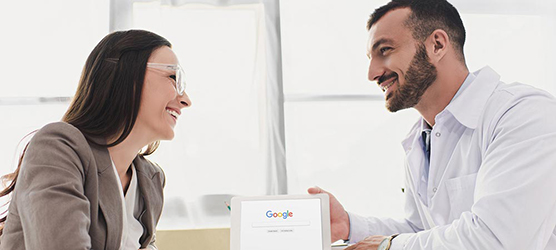 Time Needed: 5 minutes
Total Cost: USD 0.00
4 EASY STEPS TO FINDING A CHIROPRACTOR IN Nevada
Step 1: Open up a Google search
You will want to type one of the following in the search bar:
Chiropractor Nevada
Chiropractor 50201
Chiropractor near me
Best chiropractor in Nevada

Step 2: Review Their Website
The best chiropractors in Nevada put as much care into their website as they do into the rest of their office. By reviewing their website you will get a good feel for the doctor and if they are right for you.

Step 3: Check Out Their Reviews
Check out the Google Business Page of a chiropractic clinic you are thinking about visiting. It is easy for someone to say they are great, it's a different story to get other people to say great things about you.

Step 4: Give The Office A Call
Now that you have a basic understanding of what the office is about. Give them a call to make sure they fit the message that their website and GMB have been sending. You will know in a few minutes whether the office is the right one for you.